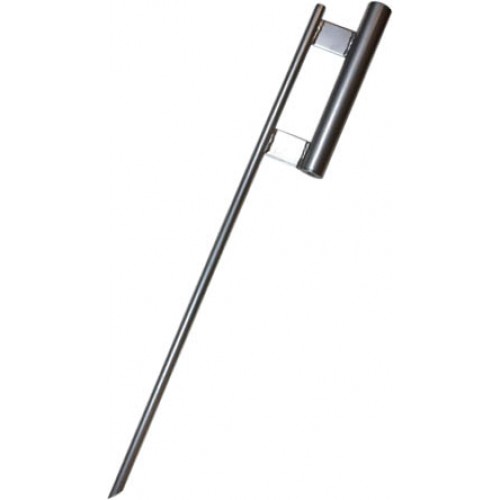 This ground-spike is specially designed to be used with our flagpole set. Use this item when you want to install your feather flag into a grassy area on your property.

Made of anodized aluminum, this base will not rust.
Use a mallet or hammer to pound spike into ground.

Normal ground installation requires a flagpole and a ground-spike. The flagpole can be added to your order by clicking the check-box above. You can also view these items in our Flagpoles-&-Hardware category.